What happens when you give 56 3rd graders the task of saving a town from certain environmental catastrophe? They rise to the occasion and do all they can to save it..with STEM!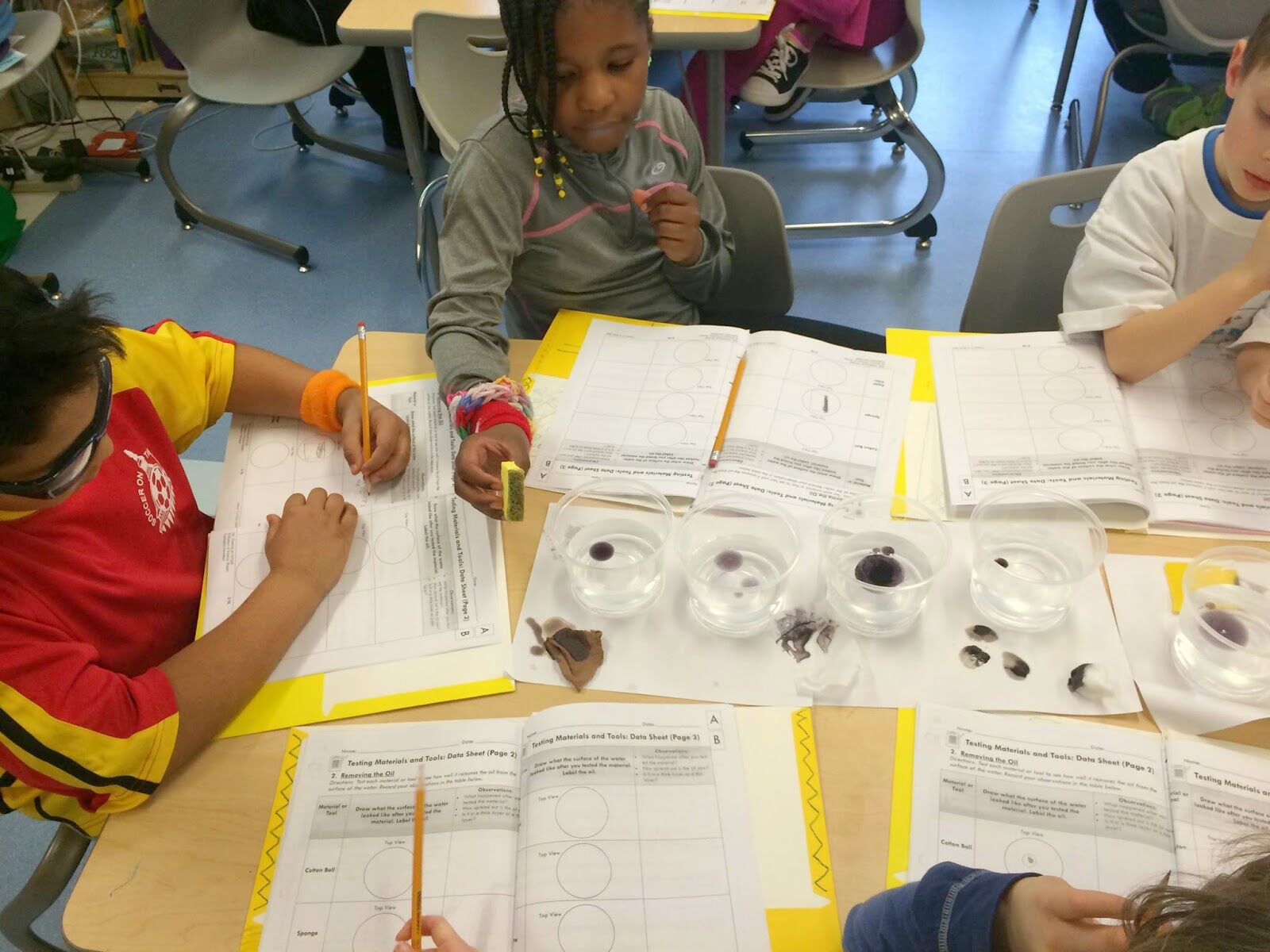 Thanks to an amazing partnership funded by Raytheon for Engineering is Elementary (EiE) out of the Boston Museum of Science, Maury students are taking part in a variety of engineering units. I was also trained at an EiE Teacher Educator Institute, along side a great group of Einstein Fellows at NSF in January. All of that has led to what you are about to see: 3rd graders becoming environmental engineers!
Each of the EiE units begins with the question: What is technology? Students begin by brainstorming technologies and then looking more closely at things that they might not initially think of as such: plastic bags, paper clips etc. They come to the conclusion that technology is anything human-made that solves a problem or fulfills a desire. From there, they delve deeper into a specific engineering career, in this case, environmental engineering.
Students record information about their pieces of technology: paper clip and plastic bag.
To learn about this, all EiE units are framed in real-life context. For this unit, we learn from Teyha, a child in Washington State who witnesses the impact an oil spill has on her community and the ecosystem. Students look deeper into how interconnected ecosystems are and how imbalance in one area, even a small one, can have devastating, rippling effects. Through Teyha's conversations with her friend Thomas ( who lucky for us happens to be an environmental engineer), students learn along with her that environmental engineers use their knowledge of math, science and creativity to solve an environmental problem. She also learns about the Engineering Design Process (EDP) and how it helps engineers in their work. ( All EiE units use the EDP as the guide through each lessons. Students complete all steps in their work.)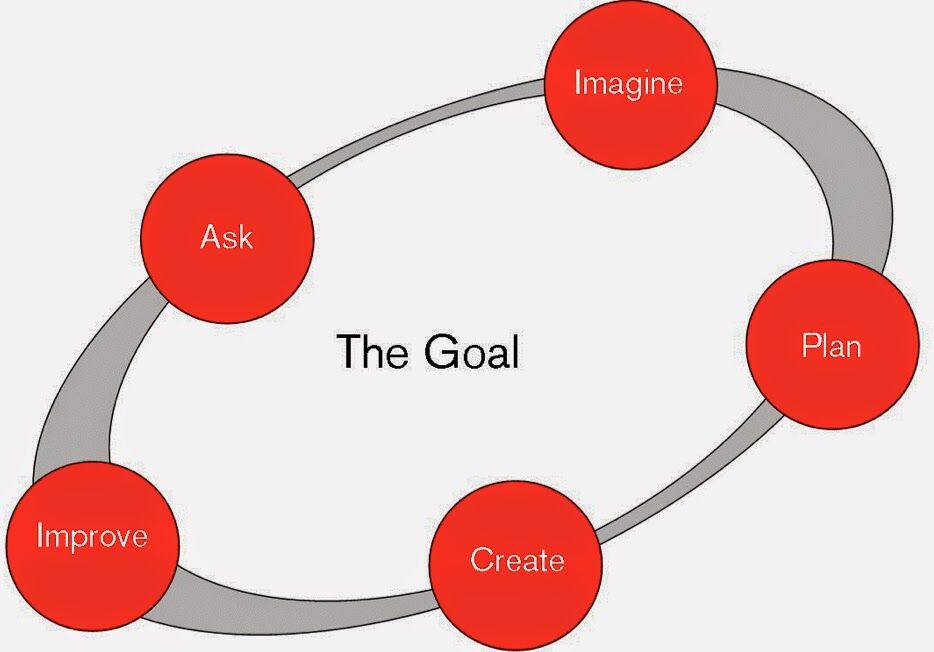 The EiE Engineering Design Process graphic.
The book also introduces students to real life materials used to clean an oil spill, as well as any other content specific vocabulary they need for the unit.
Then comes the scientific testing! We turned to learning more about tests environmental engineers may actually use in their work by being introduced to the fictional city of "Greentown". Students receive a "letter from the Mayor of Greentown, informing them that the frogs and plants were dying in the town and they learn why!
Students explore pH and how acidic and basic soil and water can effect an ecosystem. The "mayor" then sent soil and water samples from various places around the town for students to test and use that data to determine why the frogs and plants were dying.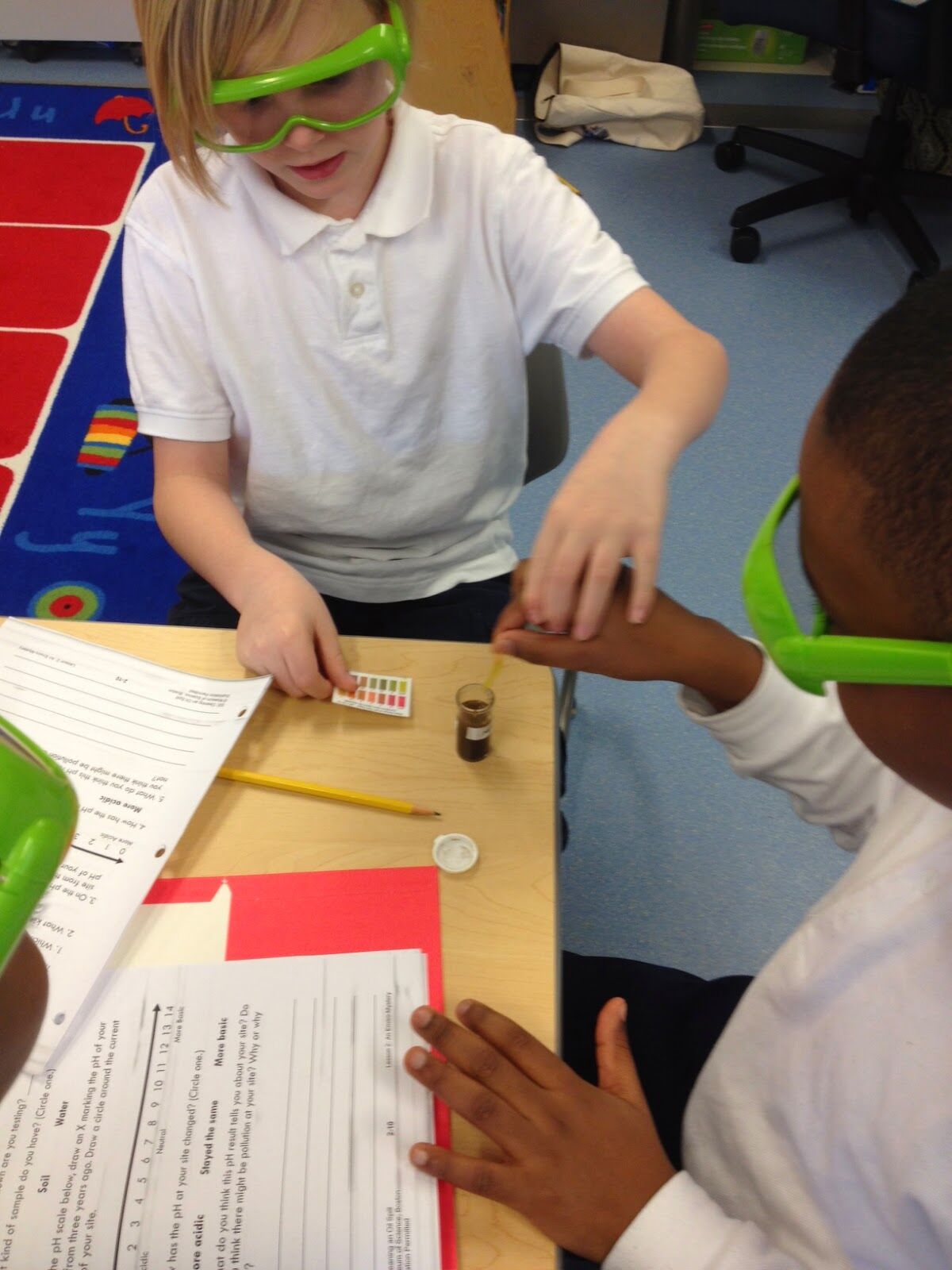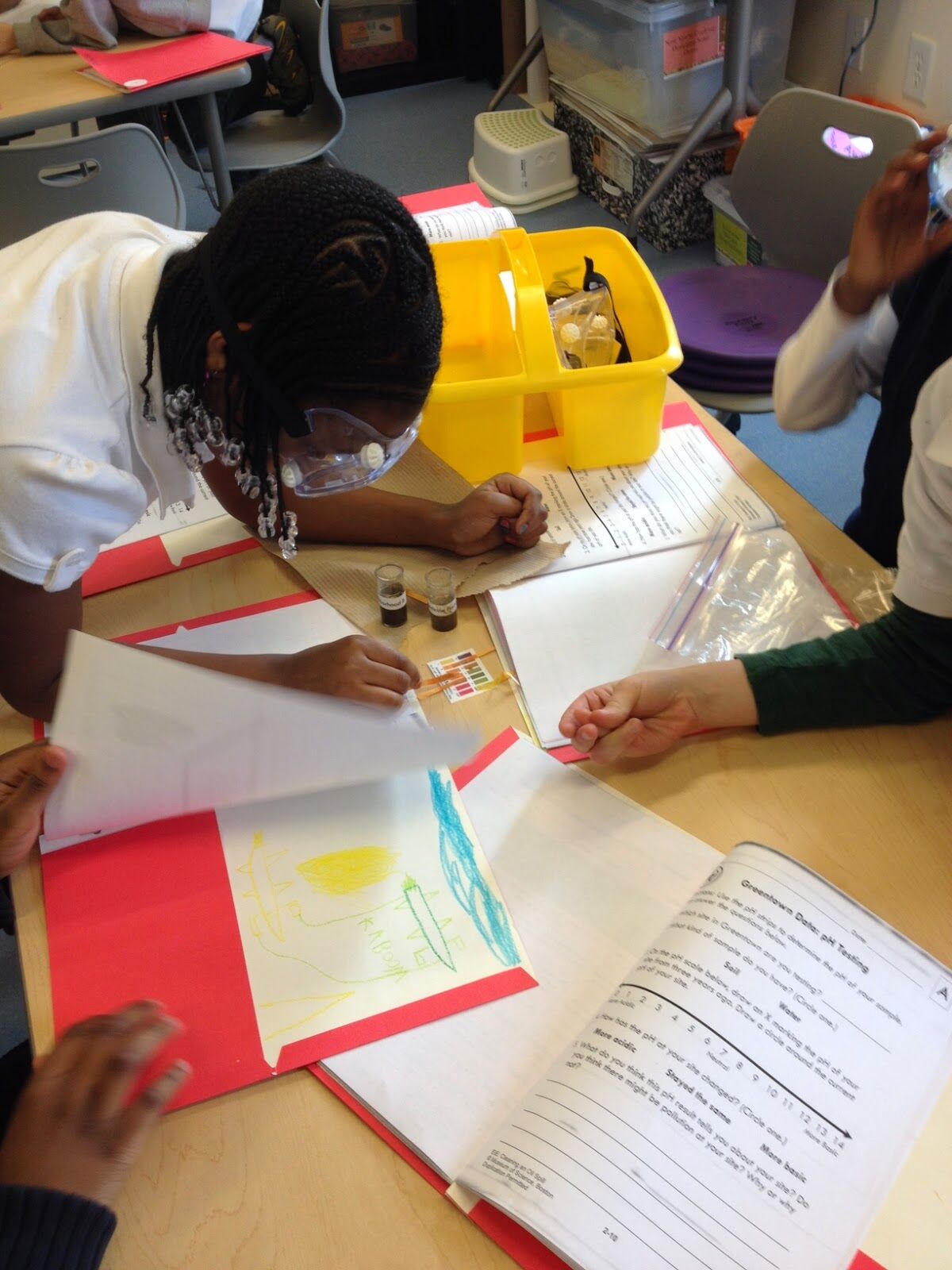 Students tested the samples from various places around Greentown and recorded their data, comparing it to the base data from 3 years ago. As a teacher, things don't always go as planned. Perhaps the samples I created were not done correctly, but as it turned out, our data wasn't where it "needed to be" to continue with the lessons. ( For example, the medicine factory soil showed an initial pH of 7.0 when, according to the curriculum it should have read 2.0). This was a perfect learning experience for us though!
( Small clip framing the day with the "Mayor" calling in at 00:50)